Facebook
Muncie Visitors Bureau shared Emens Auditorium's post.
Thursday, November 15th, 2018 at 4:22am
Emens Auditorium
🎅🏽🎉❄️TICKET GIVEAWAY❄️🎉🎅🏽 NOËL The Musical is a Holiday show that the whole family will love! We want to give one lucky person a pair of tickets to take one of your favorite people to see the show! Here's how to enter: 1) Like this post and comment with your favorite holiday tradition! 2) Tag some of your closest friends (Pro Tip: You can tag as many friends as you want in separate comments to enter more times) 3) You must like and follow the Emens Facebook page! The winner will be announced Friday afternoon!
Twitter
Thursday, November 15th, 2018 at 7:10am
Muncie Area Events and Happenings - https://t.co/2XAJluhuMU https://t.co/TZlV0JgsOn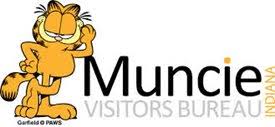 Wednesday, November 7th, 2018 at 11:20pm
Muncie Area Events and Happenings - https://t.co/hIfSKUTCMn https://t.co/KTH7uv73k3